Women's Ministry

"A women who fears the Lord w - Proverbs be greatly praise." Proverbs 31:30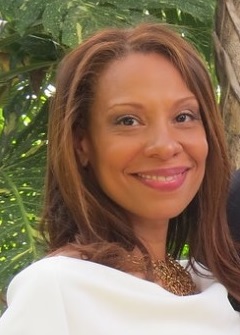 It is our desire, our prayer, that through the Life Changers we can keep in touch throughout the year and minister to your spiritual needs and help you draw closer to God and those you hold dearest.
Life Changers Women's Ministry exists to help draw women closer to the heart of God... everyday. Life Changers Women's Ministry is not just a Christian women's event... it's a lifestyle.
We are excited that women attend our fellowship, but we want mor than just a few days with you. We want to be part of your life!
Lady Lisa Cobb, Women's Ministry Leader, Life Changers Women's Ministry
Mission Statement
Our mission is to meet the spiritual, physical, and emotional needs of women at City of Faith Church and within our community. To embrace, love and serve women at every stage and walk of life, leading them to a deeper love and knowledge of Jesus Christ and reaching out with them to serve a world in need.
This ministry is designed to encourage women to grow in their faith in Christ, to develop and strengthen intimate friendship with other women, and to provide opportunities to serve and reach our community for Christ.

Our purpose is to equip women for…
Life – providing personal growth
Providing opportunities for personal growth, believing that every woman is valued as a role model of Biblical truth to her family, her work, her church, and her community.

Providing information & opportunities to fulfill God's plan as wives and mothers.

Providing Bible Study opportunities.

Providing seminars targeted to the needs and growth of women.

Providing fellowship opportunities which serve to encourage women involvement in every life.

Providing fellowship opportunities which serve to encourage the building of friendship.
Ministry – engaging them in fruitful & fulfilling service using their gifts
Engaging them in fruitful and fulfilling service to our Lord, believing that every woman is gifted by God and should have the opportunity to develop that gift.

Providing opportunities to be involved in the planning and executing of events.

Providing opportunities to minister to one another in the church body.
Missions – promoting all aspect of service
Promoting all aspects of community service, and missionary outreach, encouraging all women to be involved in missions.

Providing the areas of mission's opportunites.

Serving our community by volunteering.

Putting God's love in action by empowering, shaping, sharing knowledge and resources globally.