Bishop Craig Cobb & Lady Lisa Cobb

About Our Senior Pastor
Bishop Craig L. Cobb is a dynamic author, teacher and businessman who has a profound passion to see others fulfill their life's purpose. He has traveled extensively throughout the country empowering others through relevant workshops and crusades, impacting the spiritual and progressive landscape of individuals and cities.
He began his ministerial training at American Baptist College, where he graduated in three years in 1996. He received a B.A. degree in Biblical Studies & Business Administration with a minor in Psychology. He attended Dallas Theological Seminary in Texas in pursuit of his M. DIV. He completed his D. DIV. from Tabernacle Bible College from Tampa, FL in 2012.
After successfully pastoring for 8 years in Dallas, TX, Bishop Cobb was led by the Holy Spirit to launch a new ministry. Bishop Cobb planted "City of Faith Church" in West Palm Beach, FL, in November 2015. As the Senior Pastor, he is delighted as to how the ministry is expanding within the region.
With a delegation of 16 spiritual leaders, Bishop Cobb met with the Speaker of the House at the White House in March 2010 to address challenges the youth faced in America. It is with a passion to impact our next generation that Bishop Cobb has recently founded a non-profit, Youth Empowered to Prosper (YEP) http://www.ye2p.org/. This organization is designed to transform at-risk youth and the homeless population in Palm Beach County and beyond. YEP empowers these disenfranchised demographics through mentorship programs and other program tracks to shift mindsets, relationship dynamics and business acumen to break generational curses of poverty. Bishop Cobb is also the Founder of Kingdom Impact School of Ministry (KISOM), a local and online ministry training school empowering believers and Christian leaders on diverse topics in regards to leadership development and kingdom dynamics http://www.bishopcraigcobb.com/.
Bishop Cobb has authored manuals/workbooks on Intercessory Prayer, Spiritual Warfare, Evangelism, Mentorship, Understanding the Apostolic, Connecting to The Vision of Your Leader, Understanding the Prophetic, Understanding the Spirit Realm, Leadership and much more. His newest book was just released entitled "Live and Not Die" in October 2018 on how to use your faith in spiritual warfare. His next book, "Prayer Force," is set to be released before the end of 2020.
Bishop Cobb enjoys spending time with his wife, his family and writing to relax from the conundrum of figuring out solutions to problems that face society.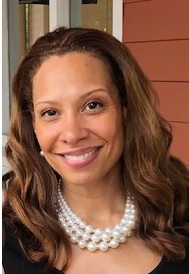 About Our First Lady
Lady Lisa Cobb was born and raised in Canada and she is bilingual, speaking French and English. Once she received her Bachelor's degree in Montreal in her early twenties, she moved to New York City and pursued a certificate in International Business & Finance at New York University. Lady Lisa's professional experience spans many areas in the financial arena ranging from consulting for Bloomberg Financial, lending on the residential and commercial side of the company and investing in real estate. In search of a warmer climate, Lady Lisa moved to South Florida.
Lady Lisa has a passion to empower women spiritually, emotionally and financially and leads the Women's ministry at "City of Faith." Being a mother of four, she feels called to edify women especially in a family setting. She understands the challenge of managing many different arenas with the same intimacy—ministry, family, career, self and relationship with God. The Proverbs 31 woman is who she aspires to be where, "Her children arise up, and call her blessed: her husband also, and he praiseth her" (Prov. 31:28). The end result is to affect generations to come.
In addition, Lady Lisa oversees and manages a nonprofit organization, "Youth Empowered to Prosper" (YEP) as the Executive Director that serves the homeless and at-risk youth in Palm Beach County. Lady Lisa has served on many HOA and nonprofit boards and with this experience, she serves on the Finance and Planning Committees for City of Faith as well. In her spare time, she loves to spend time with the love of her life, her husband, and their four children. One of her favorite scriptures is Proverbs 18:21, "Death and life are in the power of the tongue: and they that love it shall eat the fruit thereof." Lady Lisa believes that with the power of God's spirit operating in various aspects of your life, you can change a mindset, a life, a home, a city, a region and a nation. It all begins with one person!