About Us
CITY OF FAITH VISION
"City of Faith Church" is a 5-fold ministry that exists to impact and restore the lives of people by grace through faith spiritually, emotionally, financially, and educationally by teaching the Word of God, exuberant Worship in spirit and in truth, by Walking according to supernatural faith in God through His Son Jesus, by experiencing breakthrough in Warfare through intercessory prayers and by Widening God's reach in the earth through Kingdom expansion.
We will focus on accomplishing this in 3 arenas:
1. within our community by establishing programs and ministries that are centered in incarnation, reconciliation, restoration, revitalization and application
2. within our churches by developing a "kingdom mentality" in our hearts centered in executing governmental operation, intercessory prayer, exuberant praise & worship, revelation of the Word of God, and exemplifying Christ-like love that will result in a supernatural atmosphere
3. within the world by training spiritual leaders and planting kingdom-minded churches under an "apostolic mantle" in an effort to spread the Gospel of Jesus Christ to the uttermost parts of the earth.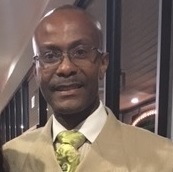 ABOUT THE PASTOR
Bishop Craig L. Cobb received Jesus Christ as his Savior in 1977. He has been faithfully preaching the gospel and training leaders for over 22 years in ministry. He was consecrated as a Bishop in June 2010. However after a transiton he experienced over 5 years ago, Bishop Cobb has gained even a greater hunger for God and His glory.
He is a dynamic author, teacher and businessman who has a profound passion to see others fulfill their life's purpose. He has traveled extensively throughout the country empowering others through relevant workshops and crusades impacting the spiritual and progressive landscape of individuals as well as cities.
He began his ministerial training at American Baptist College, where he graduated in three years in 1996. He received a B.A. degree in Biblical Studies & Business Administration with a minor in Psychology. He attended Dallas Theological Seminary (Dallas, TX) in pursuit of his (M. DIV). He completed his (D.DIV.) from Tabernacle Bible College (Tampa, FL) in 2012.
After successfully pastoring for 8 years in Dallas, TX, Bishop Cobb was led by the Holy Spirit to launch a new ministry as the Sr. Pastor of "City of Faith Church" in West Palm Beach, FL, in November 2015.
Prompted by a visit to the White House and a meeting with "Nancy Pelozzi" in March 2010 with a delegation of 16 other Bishops, Bishop Cobb became the Founder/President of YEP (Youth Empowered to Prosper). It is an entrepreneurial foundation for inner-city youth; teaching them business principles while breaking generational curses of poverty. Bishop Cobb is the Founder/President of KISOM (Kingdom Impact School of Ministry). It is a local & online ministry training school empowering believers & Christian leaders on diverse topics.
Bishop Cobb has authored manuals/workbooks on Intercessory Prayer, Spiritual Warfare, Evangelism, Understanding the Apostolic, Connecting To The Vision Of Your Leader, Leadership and much more. His most recent book was released in 2013 entitled "Born in Royalty." It has made such a great impact on the Kingdom of God, that he has now added an 8-week small group Bible Study Course that is impacting lives worldwide teaching a true awareness of who you are IN Christ. His new books "Prayerforce" and "Live And Not Die" is set to be released before the end of 2017.